If you hate lifting your vacuum up the stairs and loathe lugging it around the house, we've tested a few models that weigh less than 15 pounds, but are as powerful as models that tip the scales at almost twice as much.
That's largely thanks to advances in motor technology. Modern vacuums can fit an astonishing amount of power in a tiny space, and powerful batteries even make a cord a thing of the past. In fact, after years of testing popular vacuum cleaners, our data shows that a modern vacuum's size has very little to do with how well it cleans.
Yes, there are drawbacks. Vacuums that are both lightweight and powerful tend to cost more than heavier models—and that's especially true for cordless units. But if you don't mind paying a little extra to save your back, check out the best lightweight vacuums you can buy.
Updated January 11, 2018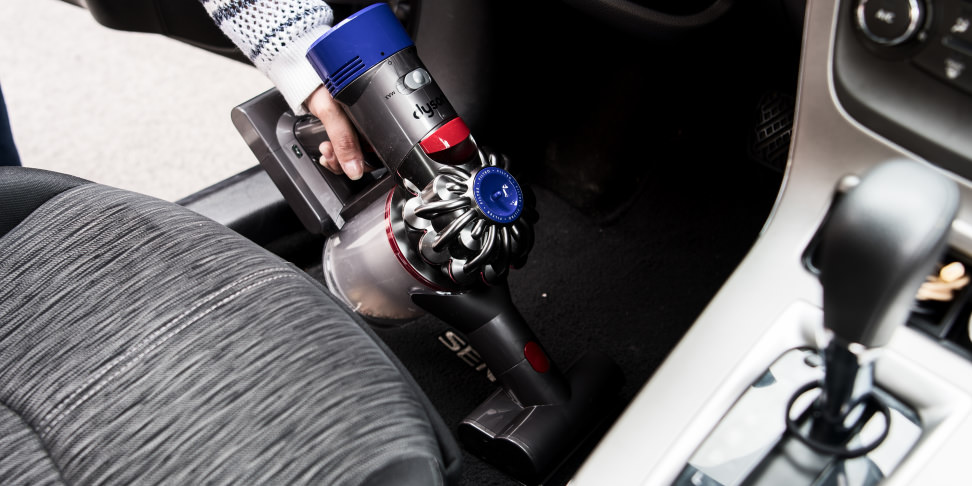 Dyson V8 Absolute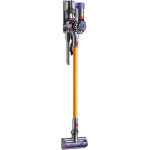 Dyson V8 Absolute
Best Overall
The Dyson V8 Absolute is aptly named, since it is absolutely the best lightweight vacuum. At just 5.6 pounds, the V8 offers the highest amount of suction for the least amount of weight. In fact, it's the only cordless vacuum we think can truly replace a corded model for most household cleaning.
During testing, we found that this cordless vacuum had 40 minutes of battery, which is more than enough power to deal with day-to-day messes. In our labs, the V8 picked up 88 percent of the dirt we put down for our tests. That's not just better than any other cordless vacuum we've tested—it also beats plenty of heavy, corded models.
The V8 does have some downsides. While it has a ton of attachments—including a powered brush head that's designed for hardwood floors, a motorized mini brush for cleaning upholstery, a soft brush for hardwood, a combination upholstery/bare floor tool, a crevice tool, and a soft dusting brush for computers and delicate items—they all have to be stored separately. If you've got limited space, they might be a pain to keep track of and swap.
The V8 is also quite expensive, retailing for around $600. However, if you want an ultra-lightweight vacuum that you can take out to clean your car, then come inside to get tracked-in dirt off the stairs and the dog hair off your drapes, this is the one to get.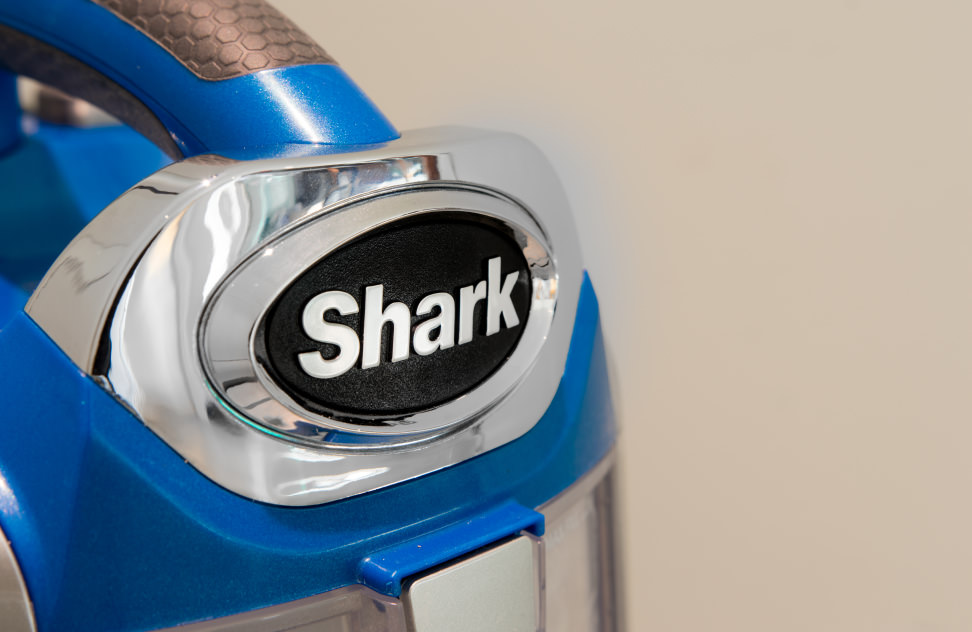 Shark Rotator Powered Lift-Away Speed NV682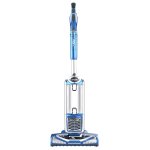 Shark Rotator Powered Lift-Away Speed NV682
Best Value
If you've ever fallen asleep with the TV on, you've probably woken up to a Shark informercial. But our tests show that the Shark Rotator Lift-Away Speed NV682 actually works about as well as the advertisements promise. It only weighs around 14.8 pounds, including on-board attachments and cord. It also has the added bonus of being able to transform from an upright to a totable canister vacuum at the touch of a button.
Special features aside, we subjected this vacuum to a week's worth of standardized tests. During that time, the Lift-Away Speed picked up about as much dirt as a Dyson Big Ball, which costs almost three times as much.
Of all the vacuums on this list, this Shark offers the most value. It's not the most powerful or lightest on this list, and we had some concerns about durability and build quality, but it works as promised and offers plenty of extras.
Read our full review of the Shark Rotator Powered Lift-Away Speed
Oreck Elevate Conquer UK30300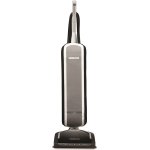 Oreck Elevate Conquer UK30300
To get the real skinny on lightweight vacuums you need to ask professional cleaners, who tend to use vacuums that are very similar to the Oreck Elevate Conquer. At just 11 pounds, this is the lightest full-sized vacuum we have ever tested.
In terms of dirt pickup, the Elevate does well enough for its size to earn a place on this list. It cleaned as well as other vacuums on short-pile carpet, but struggled when we switched to deep-pile carpet.
Still, we think it's a great choice for anyone with mobility issues. When the motor is engaged, the Conquer glides across the floors, pulling itself forward under the power of its own brushes. The Oreck brand also has the advantage of offering a seven-year warranty that's backed by service locations all across country. The only downside from all that weight cutting is that the Conquer has no attachments. If you want a crevice tool or dusting brush, you'll need to buy a separate handheld unit.
Dyson Small Ball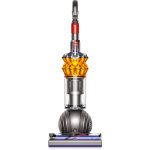 Dyson Small Ball
The Dyson Small Ball is one of the best apartment-friendly vacuums on the market. Not only is it a featherweight at 12 pounds, but it also collapses until it's only 32 inches tall, taking about half the storage space as other vacuums.
In our testing labs, the Small Ball picked up around 43 percent of the testing dirt on normal carpet. Pound for pound, that's pretty good. Not only did the Small Ball have good suction, it also had good steering—which makes its weight easy to push around. That's thanks to the ball in its name—basically a universal joint that can moves with your wrist, letting the Small Ball turn on a dime.
A space-saving design, above average dirt pickup, and a five-year warranty are the major selling points of the Dyson Small Ball.
Hoover Air Cordless Lift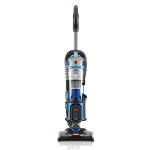 Hoover Air Cordless Lift
The Hoover Air Cordless Lift is a monster of a cordless vacuum. It comes with two 20V batteries that last up to 50 minutes each. At 12 pounds, this Hoover is one of the heaviest cordless vacuums around, but it's still pretty light in the general scheme of things.
We like the Lift because it's one of the few cordless vacuums that have a hose, so it can get into more places. It's also part of a family of portable products that all share interchangeable batteries. If you already own a Hoover Air of some sort, definitely consider getting the Lift to round out your cleaning toolbox.