Whether you just like the idea of home automation, or you physically can't do the same level of cleaning anymore, a robot vacuum is there to help you pick up. And while the Roomba name is nearly synonymous with robot vacuums, there's a wider variety than you might think, which can make picking the one that's right for you that much harder.
Luckily, we make sure to put every robot vacuum that comes into our labs through their paces in a grueling test of their navigation, ability to clean, and ease of use. When the dust finally settles (in the vacuums, of course) our experts examine the results to determine which are the best of the best.
If you want the full scoop on each bot, just click through to read its full review. Otherwise, here's a look at which robot vacuums are the best on the market today.
Updated March 15, 2016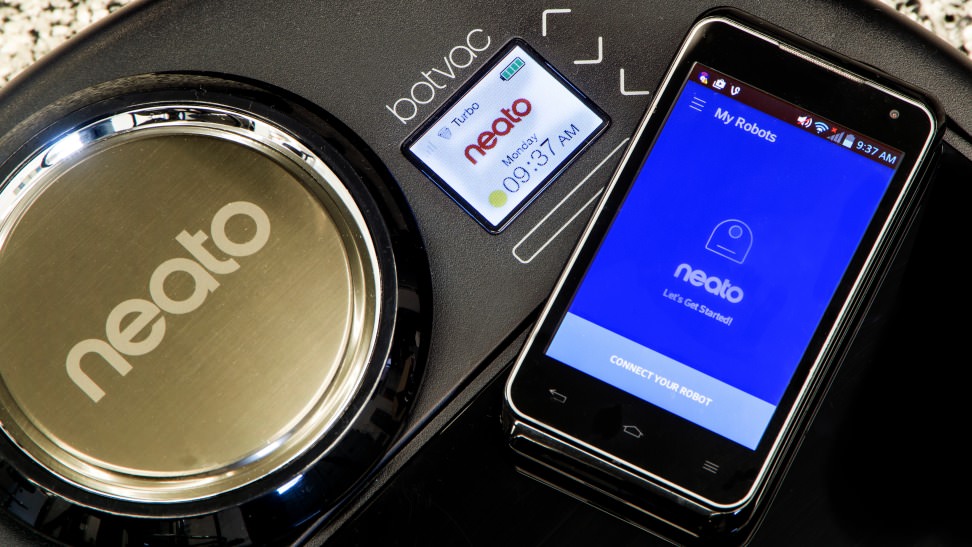 1
The Neato Botvac Connected has both brains and brawn. In addition to a navigation system that lets it find dirt, and powerful brushes that clean it up, the Connected can be controlled remotely via an app for your smartphone. This app can set cleaning schedules and even directly control the unit. All in all, the Neato Botvac Connected presents high-end technology in a relatively affordable package.
The Neato Botvac 80 is one of the few vacuums capable of acing our pet hair tests and it can navigate from bare floors to tricky high-pile carpet in a single bound. The chassis design is deliberately retro, but evokes images of what the future could have been. If you're into that, and you've got pet hair problems, save yourself hundreds of dollars and countless hours and send out the Botvac everyday to stem the tide.
It may cost more than some of its competitors, but the Powerbot VR9000 has more features than you'll know what to do with. From laser-guided spot cleaning to camera-aided room-mapping, it's a nonstop cleaning machine. Throw in tall wheels and a powerful motor and you have a robot that can navigate with ease. It doesn't do as well with picking up pet hair, but in nearly every other category it's a clear winner.
For the average buyer, the iRobot Roomba 770 has everything needed to keep your home nice and clean. It lacks some of the features of pricier models, but makes up for it by performing well in the main categories that we test, namely, navigation, pickup, and ease of use. We wouldn't call it cheap, but amongst robot vacuums it's a good value, making it an attractive buy for just about anyone.
The Neato XV-21 is a blast from the past. It's been on sale for a few years and has a price to match. That being said, its performance is a bit of a mixed bag. While it picked up hair and dirt better than most other models we've tested, it frequently got stuck on obstacles. Even though the Neato lacks the finesse that the competition has when it comes to moving around, it will still get the job done.
We've scoured the web to find you the best deals on good products. While Reviewed.com may receive a small share of the revenue from your purchase, editorial opinions are independent from any business sales.