Though most Americans prefer upright vacuums, we think canister vacuums are worth a look. While they may be heavier overall, they're easier to lift because they divide their heft across a wand and canister. Plus, they're not as bulky as an upright—good news when it's time to vacuum stairs, reach corners, or clean furniture.
When it comes to higher-priced canisters, Miele vacuums are well-represented in our list. That's because they're quiet, powerful, and well-built. Even if our particular choices aren't exactly what you're looking for in a Miele, we recommend checking out the rest of the C2 and C3 lineups. If you think spending $500 on a vacuuum sounds crazy, look for a Kenmore canister. The Sears and KMart-exclusive brand sells vacuums that don't feel as luxurious as a Miele—but they do clean just as well. And if you hate changing bags, Dyson is worth checking out.
There are a lot of vacuums out there, but we think you should start by checking out these canisters. That's why they're our picks for the best right now.
Updated July 03, 2017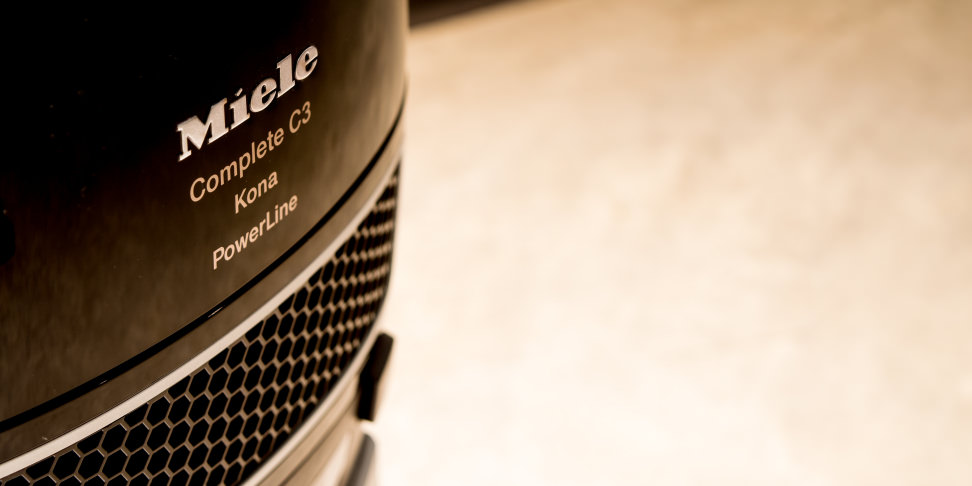 Miele Complete C3 Kona
Best Overall
At $929, the Miele Complete C3 Kona bagged canister vacuum might be expensive—but our tests show it gets the job done. On bare floors and thick carpet, the Kona simply captures more dirt than its competitors. When cleaning is done, all attachments store onboard—even the powered Electro Plus wand slots right into the body. Nothing feels cheap or wobbly, either. For a complete clean, look no further than Miele's Kona.
Miele Complete C3 Brilliant
Let's get one thing out of the way: The Miele Complete C3 Brilliant PowerLine has an MSRP of $1,499, plus luxurious appointments like velvet trim and ground-effect lighting. You may not need the upscale extras, but this is still one impressive cleaning machine. Simply put, it gets dust and allergens out of carpets as well as it cleans up debris from wood floors. It's also exceptionally quiet and feels sturdy.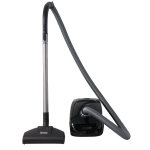 Miele Compact C2 Onyx
Got dirty floors? The Miele Compact C2 Onyx (MSRP $499) will get them clean—and make the process a bit easier. This quiet, bagged canister vacuum combines lightweight design with powerful suction and an upscale fit and finish. In our tests, it rid both carpet and hardwood floors of everything from pet hair to dust. The best part? The C2 cleans well at the edges of a room, too. That means no more dusty baseboards.
Kenmore Progressive 21614
The Kenmore 21614 Progressive (MSRP $259.99) sells for as little as $220 on sale, but in our lab tests it picked up debris and cleaned high-pile carpets almost as well as Miele models that cost three times more. The main difference is fit and finish: The Kenmore is louder and heavier than our top picks, its wand frequntly topples over, and attachments feel clunky. Still, nothing cleans better for so little money.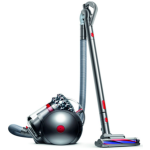 Dyson Cinetic Big Ball (2016)
Dyson's newest Cinetic Big Ball is our pick for a bagless canister vacuum. Yes, it costs a lot, and it can't clean as well as similarly priced bagged vacuums. But if you don't want an upright and don't want to buy bags, it more than meets expectations. It rides on a large ball, which is both easy to maneuver and impossible to tip over. We also like that its air-cleaning system doesn't rely on a disposable filter.