Though high-end robotic cleaners like the Dyson 360 Eye can cost close to $1,000, our tests show that a host of less-expensive—and sometimes lesser-known—models will clean your house nearly as well as pricier robot vacs.
No robot vacuum will clean as well as a traditional canister or upright, but they can keep floors looking fresh between cleanings.
To find the best, we rounded up the most popular robot vacuums that retail for less than $400 and spent a few weeks putting them through our robot vacuum obstacle course. While we did uncover a few robots to avoid at any cost, it turns out that the best low-cost vacuums—like the iLife A4S (available at Amazon)—can stand sensor-to-sensor with their high-end cousins.
Updated January 11, 2018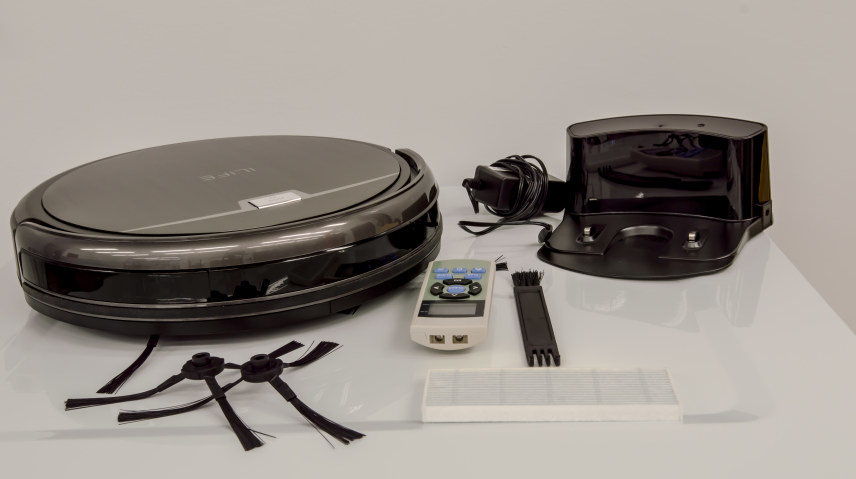 iLife A4s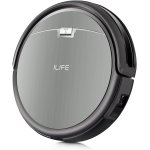 iLife A4s
The iLife A4s is an affordable robot vacuum that gets the job done. With a retail price of around $199, the iLife is one of the best affordable robot vacuums on the market—and that's why it takes our top spot.
In fact, it's one of the top-selling robot vacuums on Amazon. That's why we decided to put it to the test and see just how well it actually cleaned.
As it turns out, the A4s did a great job, cleaning up as much dirt as vacuums that cost half as much. Our only complaint was how long it took to clean—up to two hours for a small 5'x8' room. At least you can schedule cleanings to take place when you're not home.
Neato Botvac D3 Connected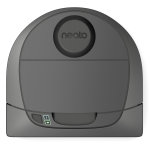 Neato Botvac D3 Connected
We're big fans of the Neato D3 Connected. It's an affordable robot vacuum that excels at dirt pickup, cleaning as well as robot vacuums that cost twice the price. It did especially well on pet hair.
While it's the most expensive vacuum on our list, it also comes with Wi-Fi connectivity. That means you can tell Alexa or Google Home to start vacuuming—or you can start your D3 from your smartphone, anywhere in the world.
Our only complaint is that the only way to keep the D3 from going where it shouldn't is by installing a small magnetic strip on the floor that acts as a virtual barrier.
iRobot Roomba 690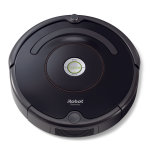 iRobot Roomba 690
The Roomba 690 replaces the 650 as the entry-level offering from iRobot, one of the best-known names in the world of home robotics. On sale for as low as $299, it adds Wi-Fi connectivity and remote control with a smartphone app. That means it's the most affordable connected robot vac from a major manufacturer.
So why isn't this superb cleaner our favorite? Well, it still has a few flaws. For instance, it's based on the iRobot 650, which is rough on furniture, hitting table and chair legs with 3.3 pounds of force in our tests. That's hard enough to knock an item off the edge of a table.
We'd also avoid the Roomba 614. It doesn't just lack connectivity—it can't be scheduled at all.
Bissell SmartClean 1974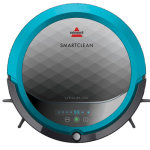 Bissell SmartClean 1974
Bissell has been making floor care products for over 140 years, but the SmartClean 1974 is only its second robot vacuum, a followup to the SmartClean 1605 that we tested. This unassuming appliance won us over with its low price and ease of use.
At around $220 on sale, the Bissell comes with a virtual wall—a convenience that the vast majority of robot vacuums under $300 do not have. It also cleaned a lot faster than our winner.
So why didn't it get top marks? Well, both the 1974 and its predecessor got mixed reviews from owners, mostly regarding reliability.
Eufy RoboVac 11+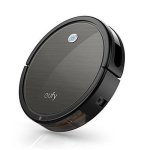 Eufy RoboVac 11+
We were big fans of the original Eufy Robovac 11. In fact, it won our comparison test the last time we updated it. But Eufy's new Robovac 11+ has a new design, and it struggled to clean high pile carpets.
Even though it comes with a more powerful motor and larger air filter, the new Eufy just couldn't compete with more affordable offerings from iLife and Bissell.
Bobsweep Bobi Pet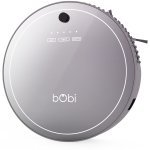 Bobsweep Bobi Pet
The oddly named Bobsweep Bobi Pet (stylized as bObi Pet) comes with a ton of extras, including a virtual wall, a dry mop attachment, and a UV light on its underside that Bobsweep says can kill germs.
All these goodies will cost you: The Bobi Pet was the most expensive robot vacuum in our roundup, retailing for around $330. For that price, it gave a mixed performance in our tests. While it cleaned 75% of the pet hair we laid out for it, it also got stuck on the edges of a doormat multiple times and required human intervention to get it moving again. We think that defeats the purpose of an automated cleaner, which is why we're on the fence about recommending it.