If you've always bought budget vacuum cleaners, you may not be aware that there's an entire market of machines out there that cost well in excess of $300. These cleaners offer features and specs not typically found on sub-$200 vacuums, but not all of them are worth the extra scratch.
We pitted five vacuums with MSRPs of around $400 against each other to find out which vacuums are actually worth spending extra for.
Updated January 11, 2018
Miele Dynamic U1 Twist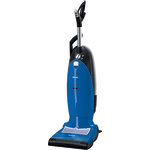 Miele Dynamic U1 Twist
Best Overall
Formerly called the S7210, the Miele Dynamic U1 Twist (MSRP $459) shows off Miele's skill in making upright vacuums. It twists and turns as well as any vacuum on the market and has great dirt pickup. It weighs over 20 pounds, so it isn't the most stair-friendly vacuum, but that heft works in its favor in other ways. For example, the body is cleverly weighted to prevent it from keeling over even when you're tugging on the hose.
So why does it cost $400? Because it's made in Germany, for starters. (In contrast, the Dyson and Hoover below are made in Malaysia and China, respectively.) There's an undeniable sense of craftsmanship about this vacuum, and if you've only used the cheapest models on the market, it'll be like stepping up from a Hyundai to a Mercedes.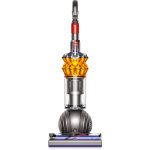 Dyson Small Ball
The Dyson Small Ball (MSRP $399) is the middle ground between the Miele above and the Hoover below. It's a corded yet compact vacuum that replaced the aging Dyson DC50. In essence, the Small Ball tries to roll to victory by impressing consumers with its handling and unique look.
In our testing, we found that all the advertised cyclonic force did not translate to good dirt pickup. However, the Small Ball's handling did live up to the hype. The titular ball contains an articulated joint that lets the vacuum twist and turn on a dime.
The Small Ball's low total weight also contributes its mobility. Lighter than the cordless Hoover, it can easily be moved up the stairs without breaking a sweat. And when you get to your location, the 32-foot cord means you can clean a room or two without needing to re-plug.
Is this $400 vacuum worth your hard-earned cash? If you were ever interested in the Dyson Cinetic Big Ball, but didn't have the space, then the Small Ball is the answer. For anyone who doesn't have those aspirations, wait until the price goes down before you take your Small Ball and go home.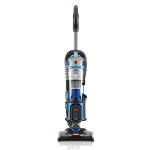 Hoover Air Cordless Lift
Cordless vacuums tend to be lighter, less powerful versions of their tethered cousins. The Hoover Air Cordless Lift (MSRP $399.99) bucks that trend, standing as a colossus among cordless vacuums.
Consumers looking for an easy-to-lift cordless vacuum might turn their noses up at the Lift's 12-pound bulk, but its size has plenty of advantages. The Lift includes two 20V batteries that can last up to 50 minutes each. And if you own any other recent Hoover cordless vacs (like the Air 2-in-1) the battery is interchangeable.
In a technical sense, the Lift is also a two-in-one. With a touch of a button, the main body can be removed, turning the Lift into a seven-pound handheld canister that can easily be taken up and down the stairs.
Basically, the Hoover Air Cordless Lift costs a lot because it offers two cordless vacuums for the price of one. So if you've ever wanted a cordless vacuum that even stood a chance at replacing a normal floor cleaner, the Lift is probably your best bet.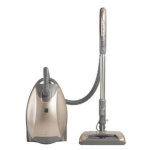 Kenmore Elite 81714
If uprights aren't your jam, the Kenmore Elite 81714 (MSRP $479) might be more your speed. Retailing for $379, this Kenmore has the near-exclusive ability to deal with ultra-plush carpeting. Normal vacuums can get stuck on ultra plush–the loops are so thick that they create a seal with the vacuum from which no brush head can escape. Kenmore dealt with this issue by placing vents on the top of the brush head to relieve the pressure.
During our testing, we found that this Elite lived up to its name. For starters, the Elite carries all its attachments onboard, because there's nothing worse than having to pick up after your vacuum. The 81714 also has a 26-foot long cord that can retract at the touch of a button. Finally, this vacuum has over 2 liters of dirt capacity.
When you combine all these features, you get a machine that lets you focus on cleaning your floors, not looking for a place to re-plug or wondering where you left the dusting brush.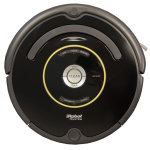 iRobot Roomba 650
You can't talk about high-end vacuums without putting a robot vacuum in the mix. The iRobot Roomba 650 (MSRP $399.95) is the down-to-earth Roomba model. Unlike more expensive models in the series, like the Roomba 980, the 650 puts the emphasis on being a good vacuum rather than a great robot.
Although we found it bumped viciously into furniture, that was all part of its cleaning crusade. Getting right up to the table legs and chairs, the 650 squeezed its brushes anywhere it could fit. Of all the robot vacuums we tested, the 650 remains one of the best in terms of dirt pick up.
Related Video